This is the device I used to construct the ice spheres shown in
Encodings in Space and Time
. A water-filled container sits inside the roto mold shown below, which spins in a freezer as the water inside the container turns to ice. By modulating the rate at which the sphere spins, as well as the temperature in the freezer, I was able to vary the bubble structure frozen into the spheres, as well as the opacity of the ice.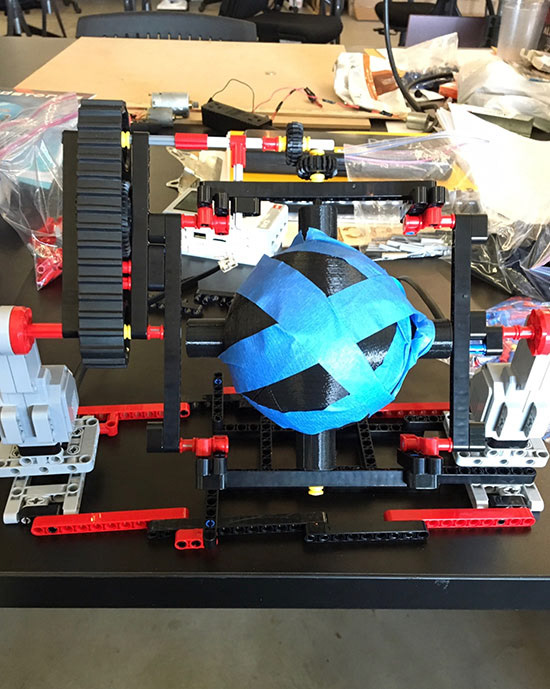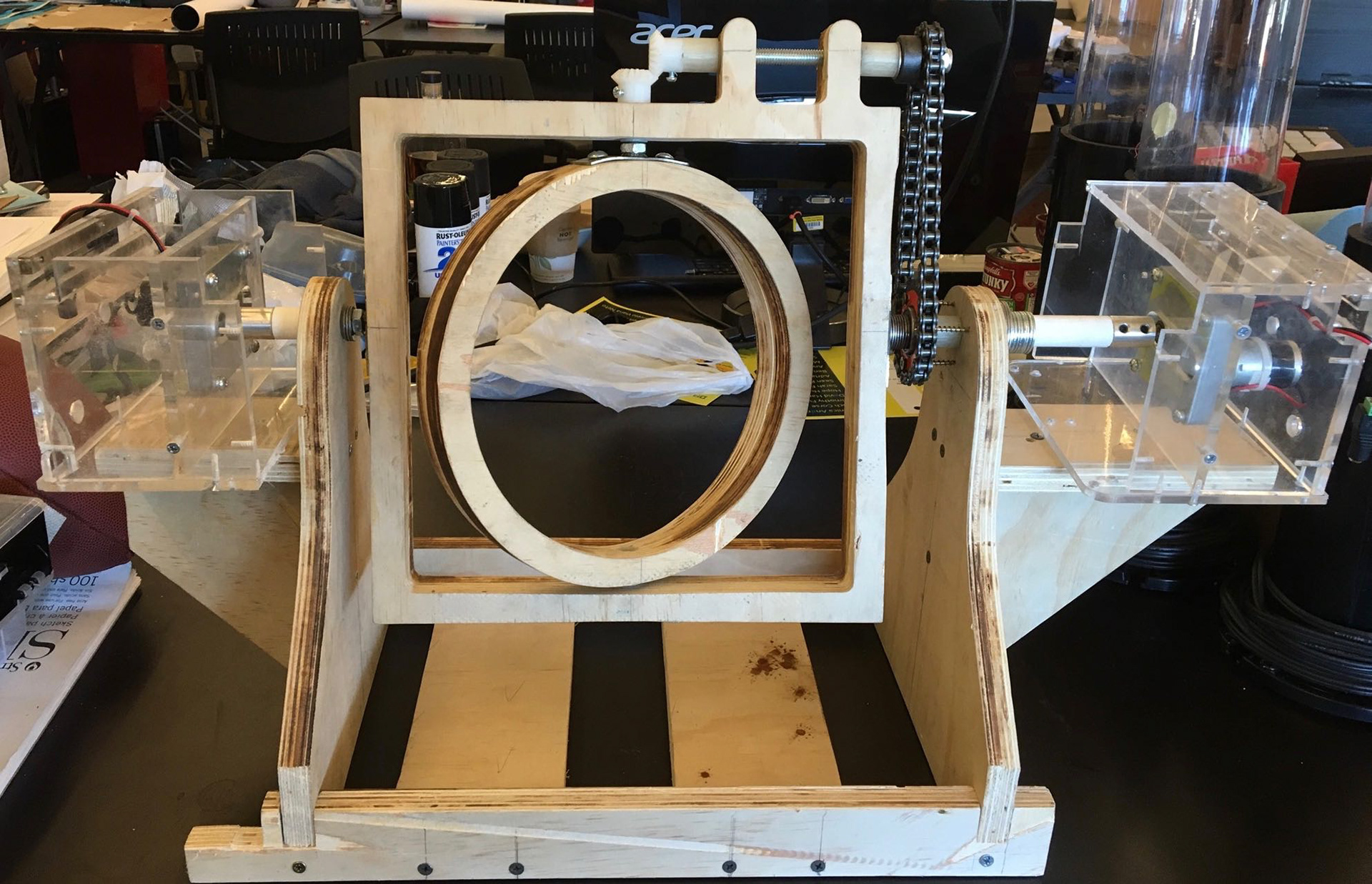 The ice mold is 3D printed, and the two-axis rotational mold is CNC routed. The gears and metal bits were purchased or scavenged.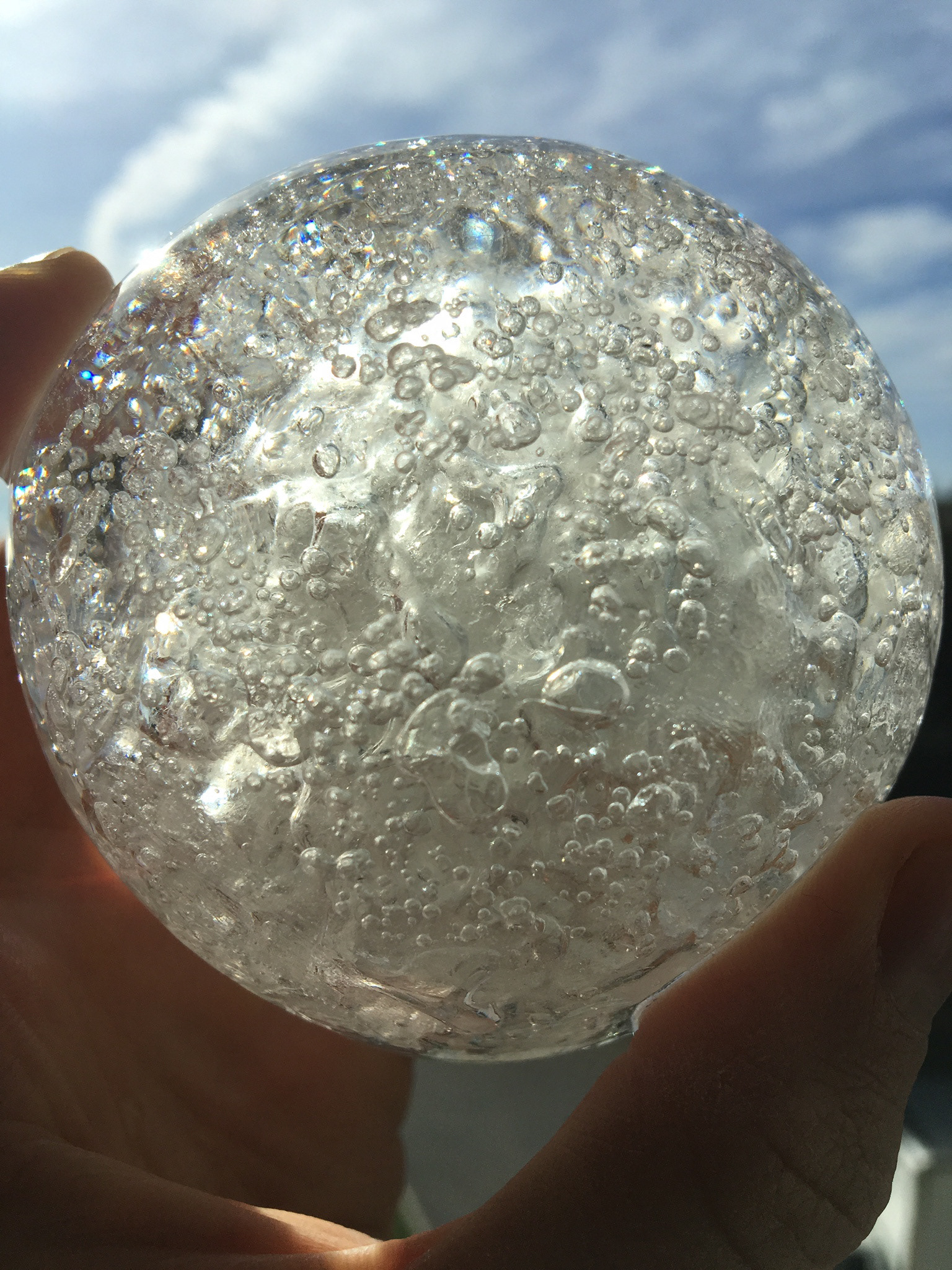 If you're a cocktail enthusiast, naturally you're thinking how this project might assist your next soiree. To step things up another notch, check out
The Standard Model of Cocktail Physics
, by my good friend David Harris.